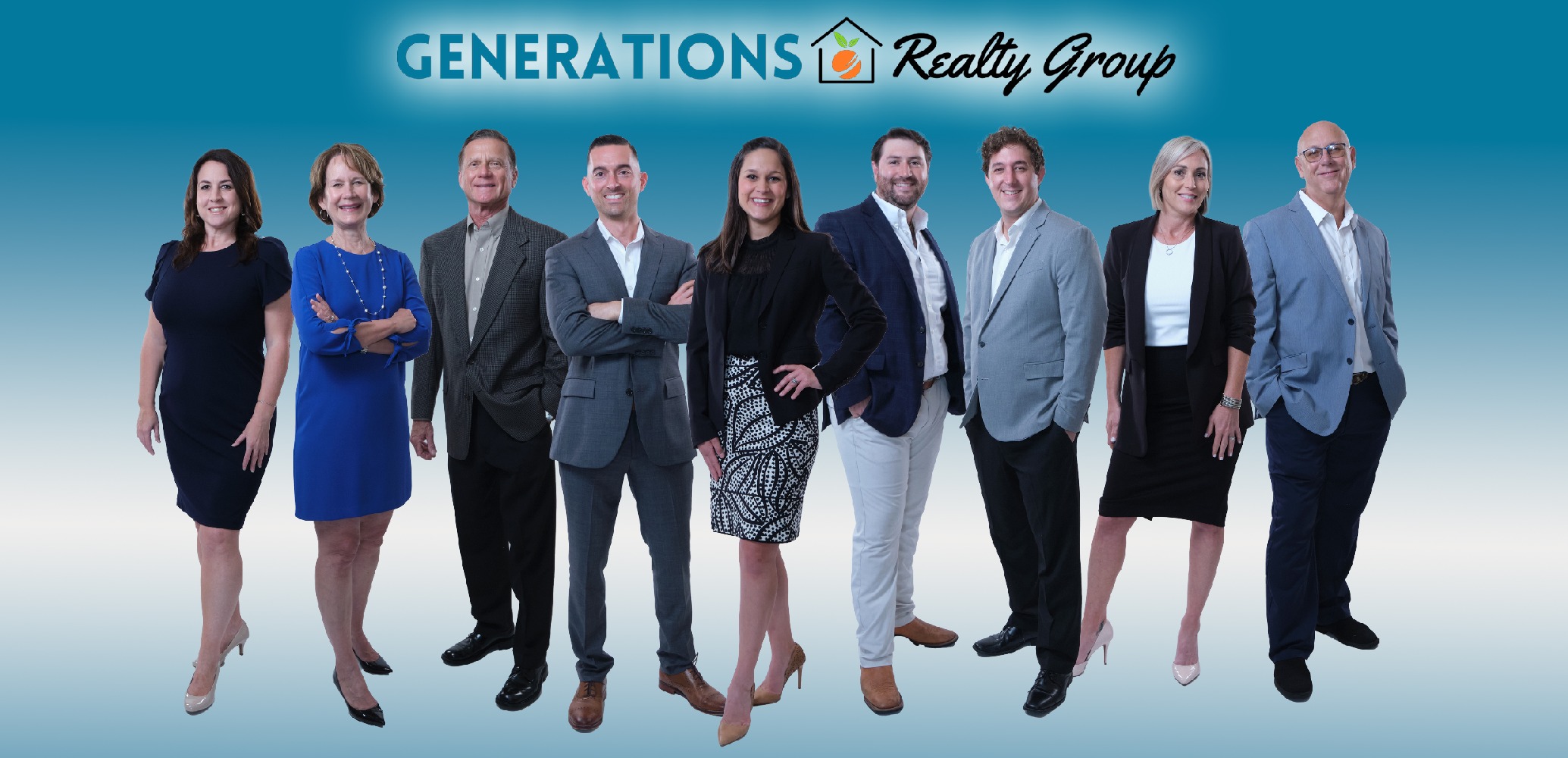 As of April 24, 2023, we've re-branded and re-launched our real estate business as an independent brokerage – Generations Realty Group – and opened a second office location! Our Southshore office remains in its current location, 8311 Hwy. 23, Ste. 102 in Belle Chasse, LA, and our new Northshore office is located at 71683 Riverside Drive in Covington, LA! Change is necessary for growth, and "going independent" will allow us to be more dynamic and innovative in this ever-changing industry, which means even better service for our clients.
Our company's third-generation legacy began in the 1950's with two young entrepreneurs who believed in the influence of kindness, the importance of integrity, the power of perseverance, the significance of creativity, and strong community ties. We intend to perpetuate these values, and thus, the Mission of Generations Realty Group is to
EMPOWER
our clients and
ENHANCE
our community with
EXCEPTIONAL
real estate services. Being an independent brokerage will allow us to strengthen the bonds we've formed with our clients and our community on a more personal level while finding new and exciting ways to contribute to the greater good.
We are also very happy to announce that all of our FANTASTIC realtors have chosen to stay with us through this transition (we consider them family and are so thankful for their loyalty), AND we will be adding a few new faces to the team in the near future!
We invite you to check out our new website -
www.genrealtygroup.net
, and follow us on Facebook and Instagram - @genrealtygroup ! We look forward to connecting with you and guiding you on your real estate journey!